Handy Storage Services in Battersea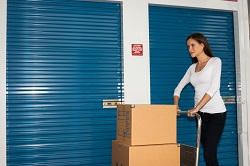 Are you running out of space in your home? Or do you need to move some things out while you decorate or prepare for a move? Then we at Battersea Removals have a cheap and affordable solution for homes throughout Battersea and the surrounding areas. Our storage services are a cost-effective way of keeping your household items out of the way with no long contracts or high prices to pay. With a wide range of options, we can help you out with all sorts of problems, securing your treasured items or unwanted belongings. Our storage solutions are even suitable for businesses in SW11 region and are perfect for holding excess stock, seasonal items or promotional merchandise. For more information, dial

. We can give you a free consultation ASAP.
What Units Do We Have Available?
We have the best range of storage solutions in SW8 areas and are guaranteed to have a something that is perfect for your needs. All you have to do is tell us what you want to store and we can advise you on our best units. Our biggest self storage units are ideal for storing large amounts of furniture and are perfect for anyone who needs a long-term storage space. Our medium and small-sized units are better for small pieces of furniture and removal boxes and are great for storing items while you decorate or have building work completed. We also have warehouse spaces available at competitive rates, making us the number one choice for businesses in the SW11 area.
24 Hour Access, Seven Days A Week
All of our self storage units can be accessed 24 hours a day and are available to visit seven days a week. With no limit to the number of visits, you can retain complete control over your stored items. So if you don't want there to a major hassle every time you want to pick something up, hire one of our storage packages. We guarantee to offer the most flexible access periods throughout the SW8 area. In addition to this, we can even help to move your items into storage with great transportation deals and moving professionals! If you're worried that there's going to be a catch, don't be! We offer excellent packages at great local prices, so call us on

to see for yourself!
Guaranteed To Keep Your Items Safe & Secure
Our storage facility has excellent on-site security to guarantee the safekeeping of your items. With 24 hour security guards and a state of the art surveillance system, we can give you flexible access and maximum security. So, if you're holding expensive or sentimental items in one of our units, there's no need to worry about whether they are safe. We guarantee that your items will be safer with us than they would be anywhere else. For your peace of mind, all of our storage areas have modern locking systems that are 100% tamperproof.
No Long Contracts, No High Prices!
If you're worried about paying over the odds for a storage space that you don't need then ask Battersea Removals for some help. All of our units are available to hire on a pay as you go basis, with no long-term contracts or agreements to sign. So, if you want to want to make use of the best storage facility in Battersea without any of the usual commitment, call us on

to see how we can help. With our wide range of packages, we are guaranteed to have a unit that is perfect for your needs. If you're not sure what sort of space would suit you best then remember all you have to do is ask. Our team can estimate exactly how much room you'll need with just a few quick details.